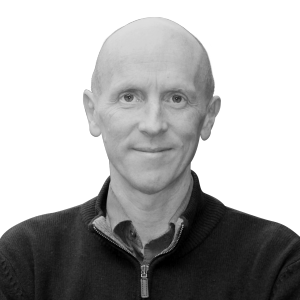 After graduating with a first class degree in Mechanical Engineering from University College London, Darren stared his career as a management consultant at Bain & Co, where he worked mainly with clients in the telecommunications, retailing and chemical industries.
His experience in telecoms led to him setting up Skytalk, a telephony service. Initially a joint venture with News International, Skytalk was ultimately acquired by News International.
Darren then sought to broaden his financial experience and spent 6 years at Apax Partners where he specialised in early stage and development capital investments in technology, telecoms and renewable energy. This gave him particular insight into the financial workings of companies and how investment decisions are taken.
Darren works with the Dent Consultancy across a range of clients, offering strategic and financial skills to help companies set up businesses, break into new markets, drive growth and manage operations financially, including securing investment as required.
In addition to his work with the Dent Consultancy, Darren is also the founder of Fluxion Ventures, which is a separate business, more focused on ambitious technology companies.
Away from work, Darren likes to spend time with his energetic family and enjoys all sorts of outdoor activities, especially mountain climbing, mountain biking & running.