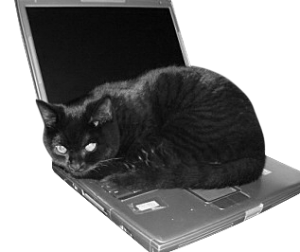 For the more observant amongst you, Stanley is a cat. However, do not underestimate either his commitment to the company or his PC skills. Cats are brilliant with a mouse and Stanley is so fond of his computer that sometimes it is hard to get him off it.
Stanley's importance to the Dent Consultancy doesn't stop with his digital skills, he is also superb at new business and loves nothing more than chasing leads. In the office we often talk of how we are just a whisker away from a new piece of business and when it comes to demonstrating to clients how we are better than the competition, Stanley has got it licked.
Away from the office, Stanley loves watching television. His favourite programmes are Top Cat and Tom & Jerry. When he is not jumping at the screen he is happiest curling up with T.S.Elliot. Old Possum's Book of Practical Cats is one of his favourites.
Stanley likes to take risks, perhaps because he knows he has nine lives, and can frequently be found jumping out of trees.