Brands completely misunderstand last blog post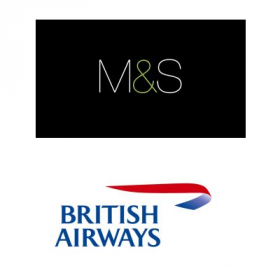 I'm not sure if it is my fault or not, but at least two major brands seem to have completely misunderstood my last blog post. When I urged brands in general to be very careful about not going the way of Formula One and fundamentally damaging their brand in a short term desire to chase money, I must somehow have confused both M&S and BA.
Almost immediately after the last post went up, M&S and BA both announced changes to company policy that will have significant implications for their respective brands.
Ironically, I was about to include M&S in a piece I was preparing which talks about the "invisible" financial effect of really strong and consistent brand values, values which create goodwill and affection and which encourage customers to support such brands, even when times are hard.
M&S would have been on that list. However, having decided to reduce its no quibble returns policy from 90 to 35 days, I have had to cross it off.
For many years, M&S's returns policy was one of the clearest and strongest examples of its excellence in customer service. It put the customer first and showed real trust. Until now, anyone talking about a really good returns policy would have cited M&S first. No longer so.
By choosing to change the policy, M&S is effectively saying that building customer relationships and maintaining its very high standard of customer service is less important than a short term desire to chase money.
M&S is still a strong brand and the effect won't be immediate, but I wonder if they know how much damage this will do to their brand in the longer term.
The impact of a policy change at BA may have more immediate effects. Their announcement that they plan to charge for seat reservations has done a number of very dangerous things.
Firstly, it sends a distress signal of a brand in trouble, one scrabbling for ideas to address an ailing bottom line.
Secondly, it starts to re-position BA from a premium brand to a brand which is more akin to the so called "low cost airlines". The additional costs appear like the extras which we know the Ryanairs love to hit you with.
Thirdly, it confuses, concerns and pressures customers – I recently flew with my family to Toronto. Because Air Canada was unable to guarantee where we would be sitting (we have two very young children), we flew BA, because they could guarantee us specific seats at no extra cost. We had an excellent experience throughout with BA.
What surprises me even more about this particular tactic from BA, is that BA is in a perfect position to gain huge advantage over the majority of its competition simply by better marketing the products and services it already has to offer.
I recently costed two flights to Venice. Easyjet came out at £202, Ryanair was at least £220 (though could have been ten times that if I had breathed on the flight or gone to the loo) and BA was £178. Given the totally different standards of service, I would have been prepared to pay a small premium to fly BA, yet it was much cheaper. Why isn't BA focusing on the value for money they offer?
If this blog post also confuses, post me a comment and I'll explain!