Brexit: uncertainty brings opportunity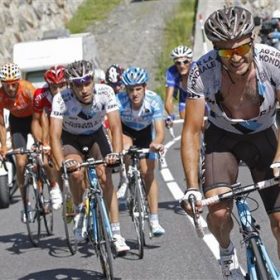 There is one certainty about the recent Brexit vote and that is that it will be an uncertain environment for some time to come.
Yes, uncertainty delivers challenging circumstances but as I watched the Tour de France last night, it struck me that just as the strongest and best prepared riders use the mountain stages to overtake their competitors, there are opportunities for the strongest and best prepared businesses to rise above the rest when things get tough.
Take the property market, an industry we have recently carried out consumer research on*, as an example:
Competition is increasing at a significant speed in this market with new, aggressive entrants bringing a totally different business model to the table. Added to this context is now the unknown impact the Brexit vote will have on the number of transactions taking place – a hotly debated topic with pessimists predicting significant reductions, while a number of agents are reporting no negative impact at all at the coalface of valuations and instructions.
If transactions do decline, however, it will further intensify the competition with more agents fighting over fewer house sales.
So, where is the opportunity in that?
The opportunity is to learn from those Tour De France cyclists and be the best prepared and fittest Estate Agent out there so you can succeed whatever the environment and the competition throws at you. There is a huge opportunity in this market, as currently, according to our research, very few agents are standing out from the crowd and genuinely reflecting the needs of their customers.
Changes are taking place; of the 20 companies we looked at in our research, 80% have updated their website in the last 3 years. However, they are still missing a trick in terms of establishing a differentiated and motivating position in the market to make them the obvious choice for anyone considering selling their home. The agents may have applied a lick of paint, but the houses are still the same.
In fact, when we asked the house movers in our research to tell us what they thought each agent stood for, they couldn't come up with an answer at all for over half of them. The ones that were seen to stand for something, were positioning themselves on promises that were either very bland e.g. established, professional, trusted, or potentially motivating promises that weren't backed up elsewhere on the website e.g. claiming to "do things differently" while talking about exactly the same things as all the other agents out there.
So if you are an ambitious Estate Agent what can you do to rise to the top in this increasingly competitive market?
Get under the skin of your potential customers – what makes them tick, what are they looking for in an Estate Agent, what frustrates them about the industry, what are their key needs and wants at each stage of the buying and selling process?
Identify how you can position yourself in the market to address customer's needs and wants better than your competition. What can you offer that genuinely differentiates your business and makes you the obvious choice for anyone considering selling their most precious asset?
Communicate your position clearly and in an engaging way every time you contact potential and current customers, e.g. through your website, your emails, your face-to-face interactions, your phone calls, your branch, your literature, your social media and every other touch point.
Think about how else you can establish and cement your differentiated position. For example, if you are positioning yourself as an expert in the local property market, you could publish a monthly newsletter on the state of the property market locally or get a slot on a local radio station to discuss what is going on with local house prices.
Times may start to get tougher but, as always, challenging times throw up opportunities and, as our research shows, house sellers are crying out for someone to lift themselves above the undifferentiated crowd and become the obvious first choice agent in their local market.
If you would be interested to see the results of our research, please contact Claire Kennedy on 07872 624568.
* Qualitative Research carried amongst 64 people who had sold their house in the last 5 years. Initial research carried out in October 2013 and repeated in March 2016.