Don't forget, you too are a brand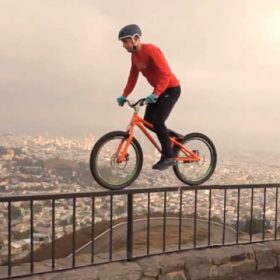 The idea of individuals being brands is old hat. David Beckham, Elle Macpherson, Paris Hilton, Derren Brown, the list is endless. But, don't forget, you too are a brand.
I bet Danny MacAskill's pals on the Isle of Skye would never have dreamed of the brand he would become when they were growing up.
When he was riding his bike, they probably thought he was pretty cool, but I doubt any of them guessed he would become world famous on the back of a video posted on YouTube, which has been viewed over 35 million times.
Danny is the best kind of brand, something (or somebody), who is fantastic at what they do, completely passionate about it, untainted by commercial pressures and determined to enjoy what they are doing as much themselves as the other people who look on and enjoy it.
"My motivation to ride has always been having fun, and it's still the same now! When I did the most recent video all I thinking about were the tricks and lines that I've been wanting to do, it was definitely keeping me awake that's for sure!"
He's also a great example of a brand created by social media, a product offered freely, which people now want to buy – Scottish recruitment company s1jobs (http://www.s1jobs.com/dannymacaskill/) and Red Bull have used him to promote their brands, to name but a few.
What kind of brand might you become?